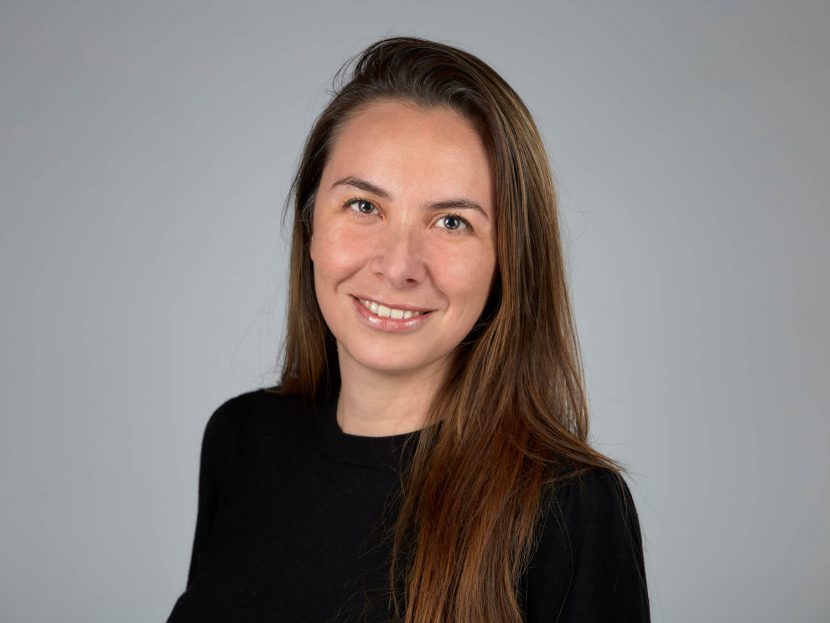 Lawyer, Universidad de Chile. Her professional practice is focused on civil, labor, consumer, and personal data protection law. She has comprehensive and complementary knowledge of both public and private regulations, as she was a lawyer at companies, law firms, and the public sector. She was a Director of Blanco y Negro S.A.
PRACTICE AREAS
Strategic litigation

Prevention of conflicts by providing proper civil and commercial counsel

Mediation and dispute resolution

Strategic design of civil and labor litigation
STUDIES
Law, Universidad de Chile, Santiago, Chile. (Law degree, year 2011)

Diploma in Civil Liability, Universidad Diego Portales (2013)

Diploma in Social Economy and Fair-Trade, Universidad Alberto Hurtado (2015)

Diploma in Personal Data Protection, Universidad de Chile (2019)

Master of Economics and Consumption, Universidad Castilla- La Mancha (currently a student).
WORK EXPERIENCE
CUEVAS ABOGADOS. Lawyer at the litigation and compliance divisions (2010 to 2013) and (2018 to date)

BLANCO Y NEGRO SOCIEDAD ANÓNIMA. Director (2017-2018)

MINISTRY OF HOUSING AND URBAN PLANNING. Lawyer at the administrative division (2015-2018)

SUPERINTENDENCE OF INSOLVENCY AND RE-ENTREPRENEURSHIP. Regional coordinator (2014-2015)

LES JURISTES ASSOCIÉS D'ILE DE FRANCE, PARIS. Internship in International Arbitration (2012)
ACADEMIC ACTIVITIES
INFOCAP- UNIVERSIDAD DEL TRABAJADOR. Professor of Labor Law (2010-2013)
LANGUAGES